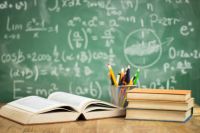 The workshop, organised by the Energy Institute Hrvoje Požar, focused on energy efficiency measure impact assessment bottom – up, and measurement and verification of savings.
The workshop was attended by all relevant Croatian institutions and organisations, including
CEI (Centre for Monitoring Business Activities in the Energy Sector and Investments)
FZOEU (Energy Efficiency and Environmental Protection Fund)
APN (Real Estate Brokerage and Legal Transactions Agency)
MINGO (Ministry of economy)
DOOR (Society for Sustainable Development Design- civil society organization)
EIHP (Energy Institute Hrvoje Pozar)
Main topics included:
Introduction of the project goals
overview of the previous activities and plan till the end of the 2016
short description of the news and progress in filling and application of SMiV (Measurement and Verification System) and ISGE (Information System for Energy Management) system
discussion on bottom-up methodology suggestions, respectively measures proposed, with conclusion on the applicability for Croatia.
According to the joint conclusion, it is necessary to check and refresh all calculation reference values for the existing measures. It is necessary also in the Ordinance for Measurement and Verification, to harmonise lifetime for the individual measures, elaborate methodology for info measures and regulation, expand building types according to purpose type and introduce calculation possibilities when there are multiple energy sources used for heating inside the same building.
All workshop attendees agreed on need for further elaboration of savings calculation methodology.
Fotolia_(c) Cherries