ENSPOL - Energy Saving Policies and Energy Efficiency Obligation Schemes
ENSPOL project aims at the effective and appropriate implementation of Article 7 of the EED in all Member States and beyond. Specifically, ENSPOL project targets to the effective establishment, revision and implementation of robust Energy Efficiency Obligation Schemes or alternative policy measures to each Member State in order to fulfil the corresponding target, while it envisages the provision of appropriately refined information and supportive strategic tools to all targeted stakeholders.
Contact person: Vlasis Oikonomou (coordinator) - Email
Concerted Action - Energy Efficiency Directive
The objectives of the CA EED project is to enhance and facilitate the sharing of information and experiences from the national implementation of the EED and to promote good practices so as to improve and strengthen Member State implementation of the EED. Moreover, CA EED project intends to create appropriate conditions fulfilling a satisfactory degree of convergence of the implemented national procedures and complying with the EED related matters. Finally, CA EED project will complement the foreseen elaboration of the Committee on the various issues of the EED.
Contact person: Lucinda Maclagan (coordinator) - Email
RES H-C SPREAD - RES Heating and Cooling Strategic Actions Development
The RES H/C SPREAD project aims at the development of six pilot regional plans for heating and cooling from renewable energy according to the Article 14's requirements of the EED. Special attention was given for improving the participatory governance and enabling the cooperation of the local, regional and national stakeholders through the establishment of the Country Governance Committees. Furthermore, the RES H/C SPREAD project provides the required guidelines and tools so as to support technically the other EU regions in their preparation of the heating and cooling plans from RES.
Contact person: Stefano Faberi (coordinator) - Email
EnPC-INTRANS - Capacity Building on Energy Performance Contracting in European Markets in Transition
The EnPC-INTRANS project intends to increase the market uptake of technologies for the improvement of energy efficiency in public buildings and services through the participation of private sector with innovative financing schemes and especially with the promotion of Energy Performance Contracting (EPC). EnPC-INTRANS project aims at benefiting the public actors at the level of municipalities for the effective establishment and utilization of EPC models for financing the required energy efficiency interventions.
Contact person: Bruno Wilhelm (coordinator) - Email
MECM - Military Energy and Carbon Management
The MECM project targets to the development and implementation of an Energy Management System in three military camps of the armed forces according to the international standard ΕΝ ISO 50001:2011. Furthermore, various technical pilot projects and energy efficiency interventions in specific premises of these camps will be implemented in order to improve their energy performance.
Contact person: Athanasios Paraschakis (coordinator) - Email
BioRES - Sustainable Regional Supply Chains for Woody Bioenergy
BioRES promote market uptake of domestic woody bioenergy supply chains by introducing the innovative concept of Biomass Logistic and Trade Centres (BLTCs) as regional hubs increasing local supply and demand based on cooperation with European partners. At the core of the project are the set up of new BLTCs in Serbia, Croatia, Bulgaria in areas with high woody biomass potential; as up today there are no BLTCs operating in the 3 countries with focus on the domestic market
The project runs from January 2015 to June 2017 (30 months) and is funded by European Union's Horizon 2020 research and innovation programme. The Consortium includes 9 Partners from 7 EU member countries (Germany, Austria, Belgium, Finland, Slovenia, Croatia, Bulgaria) and Serbia (in EU accession process).
Contact person: Stefan Essel, GIZ (Coordinator) - Email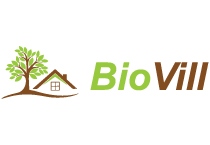 Bioenergy Villages (BioVill) – Increasing the Market Uptake of Sustainable Bioenergy
The objective of the BioVill project is to support the development of regional bioenergy concepts and the establishment of bioenergy villages in Croatia, Macedonia, Romania, Serbia and Slovenia. This will be achieved by identifying suitable biomass value chains according to local and regional needs and transferring existing experiences in Austria, Germany and other European countries to the South-Eastern European partners.
Core activities of BioVill include the technological and economic assessment of the target villages, the involvement and active participation of stakeholders and citizens, the development of local bioenergy value chains and technologies, as well as capacity building about financing schemes and business models. The outcome of BioVill is the initiation of five bioenergy villages up to the investment stage.
The project (2016 – 2019) is supported by the European Union's Horizon 2020 programme and is implemented in collaboration with 9 partners from the target countries, as well as from Germany and Austria.
Contact person: Eva-Maria Geiger, GIZ (Coordinator) - Email
Request2Action
Request2Action is a project across nine European countries co-funded by the European Commission. Its focus is on how data from Energy Performance Certificates (EPCs), alongside other data, can be used to promote home energy efficiency. Governments, organisations, private companies and individual households all have a different role to play in making Europe's homes energy efficient. Each of these groups can benefit from better data about the opportunity for energy saving - how much can different types of homes save by installing different energy efficiency measures? Information collected in the preparation of EPC are a rich source of data and Request2Action particularly aims to make this data widely available.
Request2Action involves pilot projects focused on the following areas:
Monitoring the uptake of EPC recommendations
Enhancing self-assessment advice for householders - how much can I save in MY home
Providing effective data from EPCs to different organisations and companies, who need to understand the energy saving opportunity in their country or region
Developing national hubs that will make data available and provide other relevant information and link supply & demand side stakeholders
Contact persons: Ing. Artur Bobovnický (Email); Ing. Michal Németh (Email)
TOGETHER
TOGETHER aims at increasing the skills of the involved institutions to manage the complexity of their building stock and innovate their management system by integrating different tools such as space/time organisation of the buildings and Demand Side Management (DSM)
Contat person: Libor Gažovič, MSc (Coordinator) - Email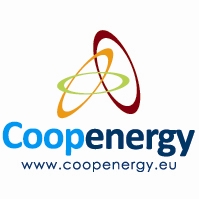 Coopenergy - Cooperating in sustainable energy planning
COOPENERGY is a three-year European funded project (co-funded through the Intelligent Energy Europe Programme) aiming to help regional (county) and local public authorities develop joint action plans by using Multi-Level Governance agreements. These agreements could range from informal meetings to more robust partnerships and Memoranda of Understanding (MoUs) and will ensure regional and local authorities are working together to the greatest effect to deliver on the EU 20/20/20 targets.
By developing and delivering these Sustainable Energy Action Plans (SEAPs) in partnership, public authorities can avoid duplication, cut inefficiencies and share resources effectively to help their residents and communities make the transition to a low carbon society and economy.
Website: http://www.coopenergy.eu/
Contact person: Stéphanie Ruguet-Chappuis
Email: info@coopenergy.eu

Roadmaps 4 Energy
Roadmaps for Energy (R4E) is an EU funded project under the Horizon 2020 programme that aims to develop a new type of energy strategy through visions and roadmaps for the 8 partner cities, in co-creation with relevant local stakeholders. The project focuses on three areas within the domain of sustainable energy that are closely linked to the municipalities main responsibilities: Smart buildings, Smart mobility and Smart urban spaces. The roadmaps will plot on a timeline the different steps that are needed and possible to achieve the desired scenario in 2050. This will help the cities in the decision making process and it will allow them to foreseen resources and use them efficiently.
As a powerful tool to get the goals of the project, it is forseen to organise Learning Community Activities and crosscity learning. The expectation is that the new projects will have to explore many new roads stating cross-learning objectives, to grow in higher pace as a learning community.
The R4E consortium consists of 10 partners, 8 cities and 2 knowledge partners, from six countries: the Netherlands, Italy, Turkey, United Kingdom, Spain and Estonia.
Contact person: Bernadette Bergsma (Coordinator) - Email
ICTFOOTPRINT.eu - European Framework Initiative for Energy & Environmental Efficiency in ICT
ICTFOOTPRINT.eu mission is to become "THE" consolidated effort that, at European level, raises awareness on metrics, methodologies & best practices in measuring the energy and environmental efficiency of the ICT sector, to facilitate their broad deployment & uptake. The central goal of ICTFOOTPRINT.eu is therefore to help organisations and public administrations in calculating their carbon footprint in an easy way, in order to decrease the environmental impact and to improve businesses' competitiveness.
Contact person: Silvana Muscella (Coordinator) - Email

PUBLENEF, Energy Efficiency Policy Support
PUBLENEF is a 3-year (2016-2019) project funded by European Union's Horizon 2020 programme, aiming to assist EU Member States in implementing effective and efficient sustainable energy policies (with the focus on energy efficiency). The project helps to empower policy-makers to make use of best practices and policy processes implemented in other Member States at national, regional and local levels.
Specific objectives of PUBLENEF include to assess and learn from existing energy efficiency policy implementation practices in EU countries, regions, and cities; to strengthen the networking opportunities for relevant public agencies; and to develop and adjust tools for public agencies to help them to implement energy efficiency policies.
Contact person: Dr. Vlasis Oikonomou (Project Coordinator) - Email