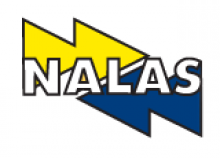 Project Coordinator, Benjamin Struss, from Deutsche Gesellschaft für Internationale Zusammenarbeit (GIZ) GmbH presented the multEE project at the Energy Community and to representatives of the Network of Associations of Local Authorities of South-East Europe (NALAS). The meetings were held in Vienna on 8 and 10 March respectively.
The Energy Community is an international organisation dealing with energy policy with the key aim of extending the EU internal energy market to Southeast Europe and beyond. Its members are Albania, Bosnia and Herzegovina, Kosovo, FYR Macedonia, Montenegro, Serbia, Moldova, Ukraine as well as Armenia and Georgia as observers. The Energy Community Secretariat is represented in the multEE Advisory Board.
NALAS represents 16 associations of local authorities from all Balkan Countries including Bulgaria, Romania, Turkey and Moldova. Its objective is to promote the process of decentralisation in cooperation with central governments and international organisations with Energy as one of the focal areas.
National and local governments are primary and secondary target groups of multEE. The project concept, its objectives and first results were well received by both audiences.
Presentation held at EnC.
Date:
Tuesday, 8 March 2016

to

Thursday, 10 March 2016