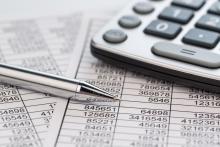 The monitoring of energy efficiency targets at local, regional or national level requires assessing the impacts of energy efficiency policies and measures in terms of energy savings and consequently their contribution to the energy efficiency target.
Possible impacts of such policies and measures can, on the one hand, be assessed top down. On the other hand, so called bottom-up methods can be used to assess the impact of single energy efficiency measures.
The aim of the "Document with case by case calculation values" is to provide guidance on assessing the impacts of energy efficiency measures bottom-up. It comprises a multitude of energy efficiency measures for which bottom-up savings calculation methods, i.e. specific calculation formulae and standardized calculation values per country have been developed.
Hence, this document comprises bottom-up calculation formulae and values for measures relating to the following areas:
Behavioural change and awareness raising
Building envelope and building components
Cooling of buildings
Circulating Pumps
Combined Heat and Power (CHP)
District heating
Energy audits of technical processes
Heat pumps
Heating system improvement
Industrial motors
Introduction of energy management systems
Lighting
Mobility
Office equipment
Photovoltaic plants
Replacement of boilers
Smart district heating grids
Solar thermal panels
Stand-by killer in households
Systems for heat recovery in buildings
White goods
The bottom-up calculation methods suggested in this document are to be considered as guiding principles, not claiming to be the universal method to calculate energy savings from single energy efficiency measures bottom-up.