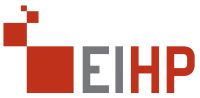 The 2nd national workshop held by the Energy Institute Hrvoje Požar brought together different stakeholders to discuss their interests, needs and priorities in energy saving's monitoring and verification. Particular attention was also given to potential improvements of horizontal and vertical coordination mechanisms between different institutions and stakeholders and to the upgrade of the System for Measurement and Verification (SMiV) that, in the last year, measured and verified more than 1 PJ of energy savings in Croatia.
The workshop was attended by Croatian institutions and organisations, including: the Centre for Monitoring Business Activities in the Energy Sector and Investments (CEI), the Real Estate Brokerage and Legal Transactions Agency (APN), the Ministry of Environmental Protection and Energy (MINZOiE), the Society for Sustainable Development Design- civil society organization (DOOR) and the Energy Institute Hrvoje Pozar (EIHP).
According to the joint conclusion, the coordination mechanisms between the various institutions on local, regional and national level are currently at a satisfactory level. Roles are clearly defined between the different levels, the communication is based on exchanges on accurate and timely information. Horizontal coordination has some potential for improvement. The upgrade of SMiV is a very important step in making the measurement and verification of energy savings more reliable and successful in the future. Further discussions were singled out with the future merging of SMiV and ISGE (the National Information System for Energy Management) and the inclusion of SMiV and its results in the future development of Sustainable Energy and Climate Action Plans (SECAPs).