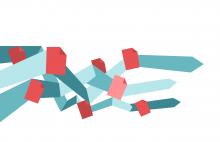 Efficient energy policies strongly rely on consistent and comparable data provided by a sound data collection process and decent monitoring and verification (M&V) procedures.
This 3rd multEE Policy Brief presents five concrete policy recommendations to guarantee an efficient data collection process as well as a systematic M&V process of the measures.
These recommendations focus on several aspects, including the involvement of stakeholders, the accessibility of calculation methodologies, the use of IT-tools for data collection, processing and reporting and an effective multi-level verification and control process.
More details can be found in the full Report on data collection processes.
Fotolia_(c) hurca.com_L